This post contains affiliate links and I may be compensated a tiny bit if you make a purchase after clicking on the links. The Savor Summer College Scholarship winners thank you!
Helping First-Generation Students Pay for College

Will you be the first in your family to go to college? If so, then you are a first-generation student!

Join us for the #CampusChat Twitter chat on April 6th with guest Chelsea Jones @ImFirstGen as she shares ways to help first-generation students pay for college.
About @ImFirstGen:  I'm FIRST is an online community celebrating first-generation college students, those who will be, and their supporters. At the I'm First website, students and parents can hear inspiring stories, share their own, discover colleges that care about first-gen students, find answers to their questions about college, and receive guidance on the road to and through college.  
What is a "first-generation student"? 
A first–generation student is one whose parents or legal guardians have not completed a bachelor's degree. A first-generation student would be the first in their family to attend a 4-year college or university and complete a bachelor's degree. 
First-generation students face specific challenges when it comes to the college and scholarship process.
Find a list of scholarships for first-generation students right here.
Don't miss this #CampusChat as we discuss and share how to help first-generation students and their parents pay for college!

What:          #CampusChat Twitter Chat
When:         Wednesday, April 6 (Did you miss the chat? Find the info in

How to Win College Scholarships

)



Time:          1:00-2:00pm, EST
Topic:         Helping First-Generation Students Pay for College

Guest:        Chelsea Jones @ImFirstGen


Host

:           Monica Matthews

Sponsor

:    Smart College Visit
What is a Twitter chat and how do I participate?
Joining a Twitter chat may seem intimidating, but it's really is easy!  If you don't already have one, go to Twitter.com and create a free account. (Students, please keep in mind that scholarship judges and college admissions officers read students' tweets and take note of Twitter usernames! Try and use your real name or something that represents you and passes the Grandma Test. More on the Grandma Test here.)
Once you have your account set up, type #CampusChat into the search bar at the top of the page. Be sure to use the hashtag —> # in front of "CampusChat".  This will bring up all of the Tweets involving SmartCollegeVisit and #CampusChat. At 1pm, you will start to see the questions being asked and the answers being shared.
Keep refreshing the page to see all the tweets about #CampusChat, or use a free service like Hootsuite.com to easily follow along and join in on the chat.  If you have a question, just ask it in 280 characters or less, making sure to include #CampusChat somewhere in your tweet. Make sure you are following me (@AidScholarship) and @CollegeVisit so you will not miss any questions or answers.
If you have any questions about how to participate in a Twitter chat, feel free to email me at info@how2winscholarships.com.
Everyone is welcome for College Scholarship Day on #CampusChat, so please join us!
Have you gotten your copy of my 10 Best College Scholarship Tips?
Click HERE and I will send them to you.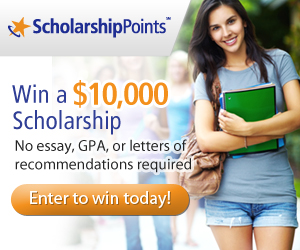 Monica Matthews is the author of How to Win College Scholarships. She helped her own son win over $100,000 in college scholarships and now shares her expertise with other parents and their students. She truly has "been there, done that" in regard to helping parents and students navigate the scholarship process.
Her method of helping students in finding college scholarships, writing unique and compelling scholarship essays, creating amazing scholarship application packets, and more have taught desperate parents to help their own students win thousands of scholarship dollars. She teaches them how to apply S.M.A.R.T. with outstanding results.
Monica's scholarship tips have been featured on many prominent websites, and she has been dubbed the "Go-To" expert on college scholarships.