This post contains affiliate links and I may be compensated a tiny bit if you make a purchase after clicking on the links. The Savor Summer College Scholarship winners thank you!
The Scholarship Essay Mistake to Avoid at All Costs
There is one scholarship essay mistake that is made by students that

is

so easy to avoid. Put this tip on your "what not to do" list when applying for scholarships.
I recently wrote an article for a popular parenting website in the dark during a power outage.
OK, well my laptop was charged up and did give me some light, but we had just experienced a strong wind storm at my home in Michigan and were running a small generator to keep the fridges going and my sugar-free fudgesicles from melting. (Ha!)
So, because I had promised to write and submit the article in a timely fashion, I decided to work on it in the semi-darkness.
I wrote the article, proofread it, and submitted it in about an hour.
BOOM!
A few days later, I saw that the article had been published. I was just about to share it with my blog followers and Facebook fans when I decided to read it over.
This is where I became instantly HORRIFIED.
I found not one, but TWO errors in my article. ACK!!!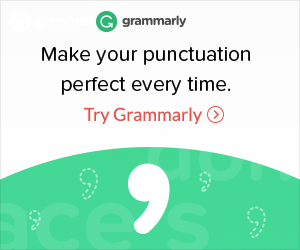 Hold on, I used Grammarly! I read it over before submitting it. I thought it was perfect!
Luckily for me, I got in contact with the powers that be at the parenting site and they rectified the mistakes immediately. WHEW!!!
For students submitting scholarship applications, there are usually no second chances, however. Once a scholarship essay mistake is made and the application submitted, the essay may not be modified. There is no way to go back and make changes.
Why should this scholarship essay mistake be avoided at all costs?
Read tip #3 in this article.
What was my error and how does this translate into a scholarship essay mistake tip?
I wrote the article, proofread it once, and submitted it all in about ONE hour.
I did not walk away, sleep on it, or let someone else read it first.
I know, that's three mistakes. I share tips about submitting scholarship applications late at night here and the importance of proofreading here.
Today let's talk about taking at least 24 hours after writing a scholarship essay before submitting it. The writer (the student applying) knows what he or she is trying to say. Fingers are flying over the keyboard as the ideas flow and many times the urge to just get it done takes over.
When reading what has recently been written, our eyes will magically fill in words that are not really there, making it seem like the essay is complete and correct.
Another reason to wait 24 hours is that many times new ideas or ways to phrase previously written words come to mind several hours after initially writing an essay.
To avoid this scholarship essay mistake, students need to finish writing, save their work, and then come back to it 24 hours later.
At that time, they can proofread with fresh eyes, fix any mistakes they may find, and modify their essay before deciding it is their very best work. 
Then, if students are completely satisfied with their essay and have waited 24 hours, they should print or upload to submit the scholarship application.
I broke my own 24-hour wait rule and am still somewhat mortified about it.
Use my error to avoid a common scholarship essay mistake and make the 24 hour rule YOUR rule when applying for college scholarships.
This ONE tip will help students avoid a very common college scholarship essay mistake!
Click To Tweet
Oh, and if you are interested, the article I wrote can be found here. Enjoy! (And if you find a mistake, I don't want to know please let me know!)
P.S. I wrote this blog post today, but I'm publishing it tomorrow. <wink>
Students and their parents who are looking for college scholarship money can easily get overwhelmed. I know, I've been there! Learn the step-by-step method that I developed to help my son go to college and graduate 100% debt-free here >>
PIN IT!
Monica Matthews is the author of How to Win College Scholarships. She helped her own son win over $100,000 in college scholarships and now shares her expertise with other parents and their students. She truly has "been there, done that" in regard to helping parents and students navigate the scholarship process.
Her method of helping students in finding college scholarships, writing unique and compelling scholarship essays, creating amazing scholarship application packets, and more have taught desperate parents to help their own students win thousands of scholarship dollars. She teaches them how to apply S.M.A.R.T. with outstanding results.
Monica's scholarship tips have been featured on many prominent websites, and she has been dubbed the "Go-To" expert on college scholarships.